Description
Product Availability: In Stock (FedEx delivery within 2 business days).
Ordering: To place an order please use Add to Cart button (account not required).
Electroporation Kit for Daudi Cells (Burkitt's Lymphoma Cells, CCL-213)
Electroporation Kit include: electroporation buffer + buffer-specific optimized electroporation protocols
Pre-optimized electroporation protocols are provided for delivery of plasmids (DNA), siRNA, mRNA, and proteins
Proprietary electroporation buffer formulation mimics cellular cytoplasm composition (superior electropore resealing)s
Certified RNAse- and DNAse-free electroporation buffer
 Effective electroporation delivery and high cell viability provides reproducible electroporation results
High cell viability and superior cell recovery rates
 Electroporation protocols are provided with with the purchase of the Electroporation Kit
UPC/GTIN/EAN: 860002089751
Electroporation Buffer:
4 mL of electroporation buffer is sufficient for 20 reactions using standard 0.2 cm elecrtoporation cuvette
30 mL of electroporation buffer is sufficient for 150 reactions using standard 0.2 cm elecrtoporation cuvette
Electroporation Efficiency:
Electroporation kit provides 70-85% delivery efficiency of siRNA. Electroporation efficiency was determined by qRT-PCR.
Electroporation Protocol and MSDS:
Electroporation protocols are provided with the purchase of the Electroporation Kit
Download MSDS: [PDF]
Daudi Cell Line:
The Daudi cell line was originally established from the peripheral blood of a 16-year-old male patient who suffered from Burkitt's lymphoma, a type of cancer of the immune system. These cells were isolated in 1967 by E. Klein and G. Klein. They don't express beta-2-microglobulin, but are positive for EBNA, VCA, and surface immunoglobin (slg+). This cell line has been tested positive for Epstein-Barr virus. It can be useful for studies of how leukemia forms, and potentially for biomedical research related to certain types of cancer. The Daudi cell line is a human B-lymphoblastoid cell line that was established from the lymphoma cells from patient with Burkitt's lymphoma. It was named after David Burkitt, the physician who first described the lymphoma. The Daudi cell line has been extensively used as a model system to study various aspects of B cell biology, including antigen processing and presentation, immunoglobulin production, and antibody-mediated cytotoxicity. These cells have also been used to investigate the mechanisms of action of potential therapeutic agents for lymphomas and other cancers. The Daudi cell line is widely available from various cell banks and can be cultured under standard cell culture conditions. It has been used in a number of studies investigating the genetic and molecular basis of Burkitt's lymphoma and other B cell lymphomas.
Data: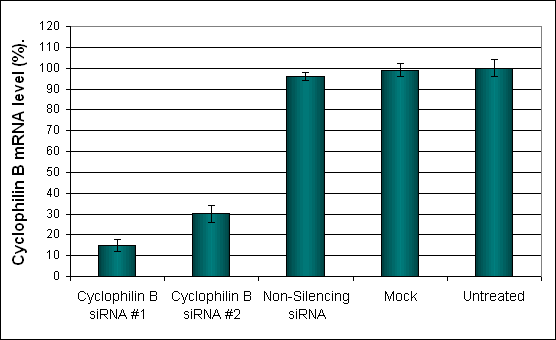 Selected in vivo transfection product citations (ALTOGEN® IN VIVO Transfection Kits) used in the following publications:
Altogen Biosystems:
Altogen Biosystems is a life sciences company that manufactures over 100 cell type specific and optimized transfection kits, electroporation buffers, and targeted in vivo delivery kits. Advanced formulation of reagents and optimized electroporation protocols provide highly efficient intracellular delivery of biomolecules (proteins, DNA, mRNA, shRNA and siRNA, and small molecule compounds). Read more about electroporation technology at Altogen's Transfection Resource.
Volume Options:
4 ml (Catalog #6561)
30 ml (Catalog #6562)